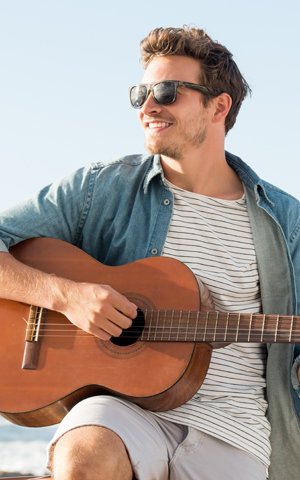 Are you unhappy with the appearance, color or shape of one or more of your teeth? A veneer may be a good way to change the look, color, shape, and size of any tooth in your smile. Porcelain veneers are wafer-thin shells that are bonded to the fronts of your teeth. Porcelain is typically used because it is a high quality, strong material that reflects light like your natural teeth.
What Are the Benefits of Dental Veneers?
Long Lasting | Well maintained veneers can last up to twenty years. The longevity usually depends on your oral hygiene habits and the condition of the tooth it's bonded to.
Stain Resistant | Veneers are resistant to staining and discoloration. That's because porcelain is resilient to most food and drinks.
Correct Imperfections | We use veneers to successfully address several cosmetic issues, including chips, cracks, stains on the tooth surface, gaps, and even crooked or uneven teeth.
Easy Maintenance | Regular brushing, flossing and good oral hygiene are typically enough to keep your veneers looking good and in good shape.
No Gum Irritation | In most cases the porcelain material doesn't irritate gums and surrounding tissue, which means more comfort and satisfaction.
I'M CONSIDERING IMPROVE MY SMILE WITH PORCELAIN VENEERS. WHAT'S NEXT?
Make an Appointment | We will conduct a complete examination and look at all the factors to determine if veneers are the right choice for you. A personalized treatment plan will be crafted with your goals in mind. As part of this step X-rays and impressions of your mouth and teeth may be necessary.
Readying the Tooth | To prepare your tooth for a veneer, we will remove about ½ millimeter of enamel from the tooth's surface. A local anesthetic may be used for your comfort. Then an impression of your teeth will be taken. This impression will used by our in-house laboratory to professionally create your veneer.
Bonding | When the veneers are completed you'll return and they will be placed and checked to verify size and color match. Finally, we bond the veneer to the surface of your tooth.
Lights, Camera, Smile!
At Denver Tech Dentistry, we understand how important a beautiful smile is to you. Veneers may be an excellent selection for you. Call us today and together we'll explore veneer option.