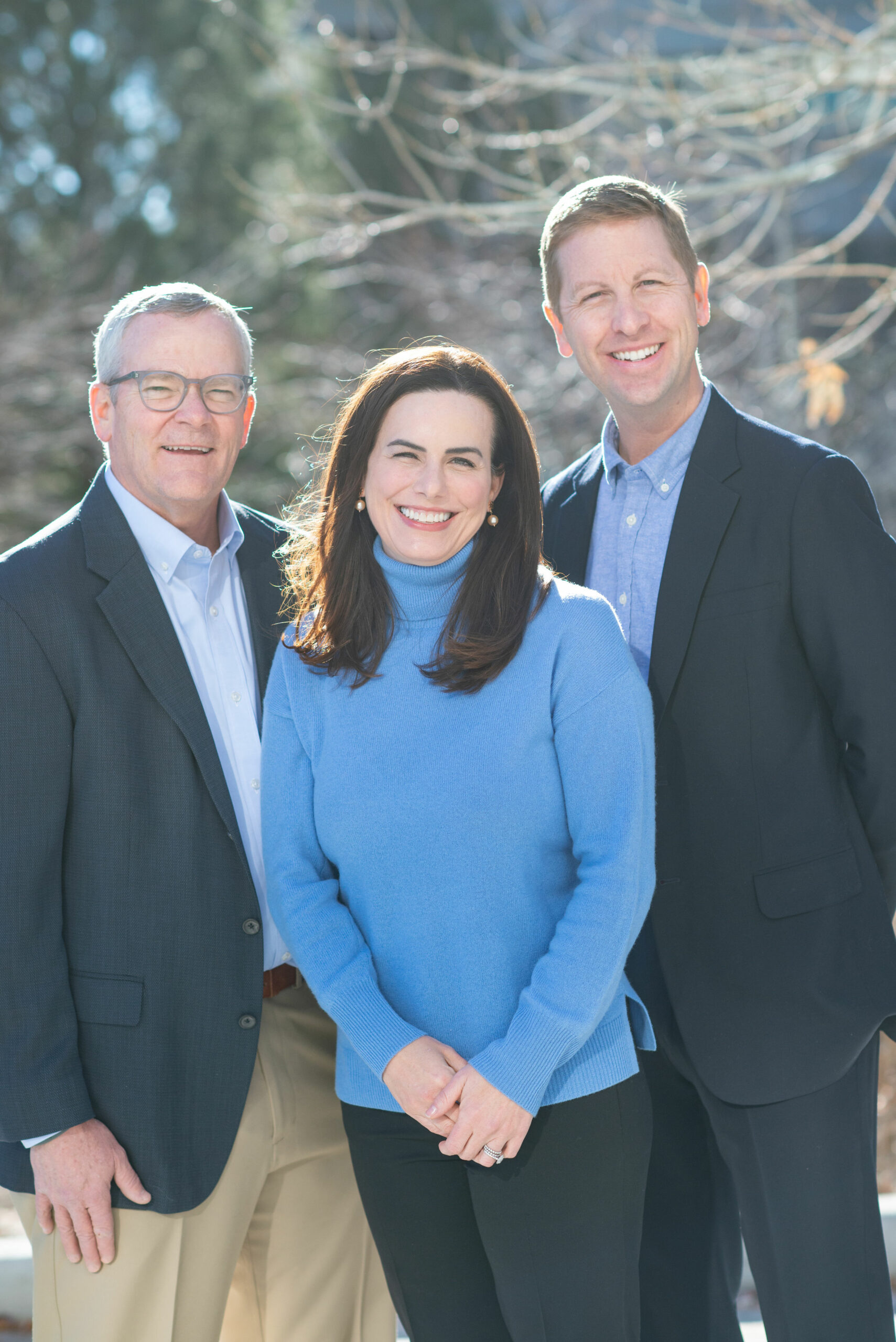 Welcome to

Denver Tech Dentistry
We are a passionate, comprehensive, quality-driven dental practice that takes an integrative approach to your oral health care. We work hard to make your visits a pleasant and engaging experience where we listen first, then put your needs and your comfort above all else. We deeply care about excellence in dentistry and consider it our job to blend high touch care with proven technologies and beautiful aesthetics.
Many of our current patients have been counting on us for their dental health since visiting Dr. Bassett in his first office in Aurora over 50 years ago. Today we are proud to provide care to their children and grandchildren. We continue to be humbled by the trust our patients place in us. We invite you to experience the difference that our entire team's passion can make in your dental care.
Who would have thought I would love going to the dentist! It is a whole new world. You are a wonderful group.
---
By far the most professional dentistry practice I've ever used. You are the best!
---
I have always been more than pleased with the care I have received. I have been coming to this dental group for years and I look forward to it every six months. You are truly caring, kind, and fun people and do EXCELLENT work. I wouldn't go anywhere else.
---
Great practice. Have been with the practice since they were in Aurora. These folks are the dentists dentist. Have been going there since the early 80's. Actually I tell them I go there for the chapstick they give away which is partly true.
---
First class dental practice in every way.
---
With six new veneers, when I smile, the world smiles back. Thanks for the great service! It is truly wonderful to be taken care of by a 'pro.'
---
I LOVE coming here. I can't imagine ever going anywhere else for my dental care. Thanks so much for everything you all do!
---
I am so pleased with the amazing service and staff of your office. Everyone is so friendly and genuinely kind and thoughtful. I LOVE my new teeth and it was the best place to have my new smile created.
---
It's like going to a lunch or social event with friends. I can't wait to catch up and visit, never even thinking I'm sitting in a dentist chair!
---
I have had an amazing experience with you guys. After several "dud" dentists it's a refreshing and positive experience going to your office.
---
...Under their care, I went from a guy who would try to tear the armrests off at the merest poke to a guy who can laugh and joke through a cleaning. My most recent visit was the highlight of my day, due in no small part to my hygienist, who is exceedingly gentle and has a wry sense of humor to boot.
---
I would NEVER consider going to see anyone else. I am a MAJOR BABY and they always make sure that I am comfortable and pain-free...
---
This is the best dental practice I've ever been to. I will continue to have my dental work done here and recommend you to everyone!
---
Dr. Taylor and Dr. Selner responded to my phone call the night before. Dr. Taylor made time in her schedule the next morning first thing and accommodated my work schedule by sending me out the door by 8:00. I can't begin to l explain how grateful I am to both Dr. Taylor and Dr. Selner, as well as the tech who worked on my problem both the first time I came into the office that morning, as well as when I came back later to pick up my retainer. Thank you so much!
---
Dr.Griffith is a sweetheart, He explained my procedure and answered all my questions putting my fears at rest. I will never forget the impact this office has made on my life. You will be pleased to have him as your dentist.
---
Your office is the most relaxed, friendly and efficient place for dentistry. Everything (décor and equipment) is always up to date and state of the art. I don't think I've ever met anyone there that wasn't top notch and professional.
---
Extremely competent at every turn, friendly, warm, efficient. You know: same ol', same ol' (for this place!)
---
I would describe my visit as visiting "The Tooth Spa." From when I walked in the office, the serene relaxed setting and the warm welcome from the staff made it very pleasant. My experience with the hygienists was wonderful. The doctor's explanation of things was very easy to understand and made so much sense. You have a very professional and friendly environment. Thank you.
---
Five stars are not enough!!! Best dental office staffed by the very best dentists/hygienists and office staff!!! Thanks so much for the extraordinary dental care that you have provided to us and to our family for so many years! You guys/gals are nothing less than SPECTACULAR!!!!!!! Please know that we LOVE YOU ALL!!
---
Kind, detailed oriented, and technologically advanced. This is the modern day dentist for the modern day world.
---
I've been a patient since 1972 and think there is no better dental office and staff in the Denver metro area.
---
We've always had great service, and would highly recommend your office to anyone looking for dental work. Great dentists and staff.
---
Dr. Selner is the most humble, down-to-earth dentist I have ever met. He will treat you with kindness from the bottom of his heart. Wonderful practice!
---
Best dentist practice I've ever experienced!
---
I have been using this Dental service since 1967 and would not go elsewhere even though it is crosstown. The staff are friendly and efficient. They have saved my teeth and I expect to be buried with them intact.
---
This is by far the best dental practice I have ever seen. Everyone is extremely pleasant and personable, and highly professional and knowledgeable. Whether you're seeing one of the dentists or one of the hygienists, everyone takes the time to explain in understandable detail whatever issues you are dealing with and what options for treatment there might be, And if a procedure is necessary, it will be executed in conformity with the highest standards. For the first time in my 68 years, I now actually look forward to my trip to the dentist.
---
Dr. Taylor is hands-down the best dentist I have ever visited. Her exemplary skills are a true reflection of her meticulous attention to detail, her unequaled experience, and her love for people.
---
Best dental staff EVER – everyone is friendly yet professional. Actually look FORWARD TO coming in.
---
Dr. Taylor, Thank you so much for taking such good care of me & my tooth today... You are great; your skill & terrific "chairside" manner were much appreciated.
---
I cannot say enough about how satisfied and happy I am with Dr Griffith and his staff. Dr Griffith brings with him a broad experience base through his tenure in the US Army. The state-of-the-art equipment/tools he has introduced to the practice is the highest of standards. He has treated me for a couple of complex issues. In doing so, he was careful in explaining the issues, provided alternative solutions and courses of action, and led me to the best of all resolutions. His procedures were 100 % successful. As a result of the above, I have total confidence in his judgment and capabilities. Dr. Griffith is a keeper and a pleasure to work with.
---