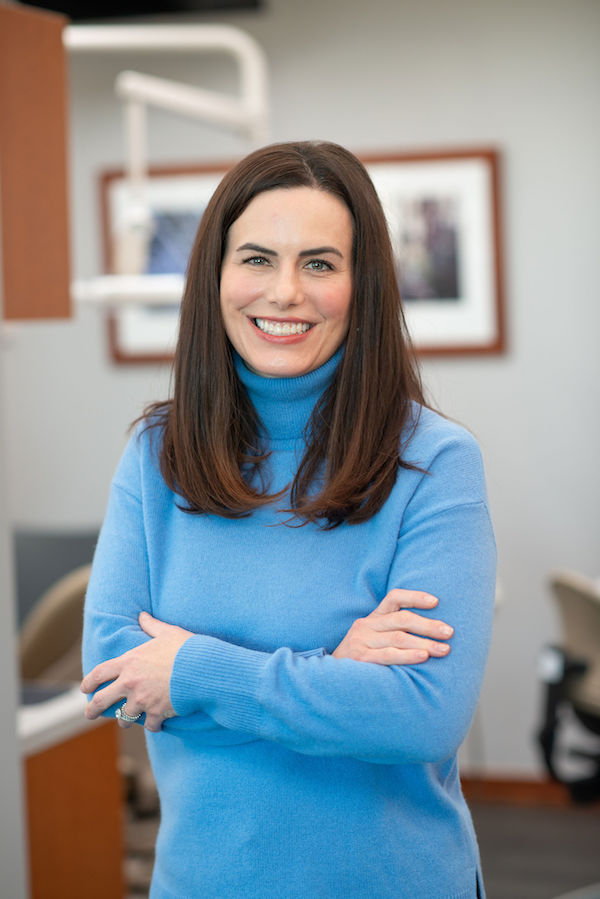 In 2008, Dr. Andrea Taylor joined Denver Tech Dentistry to pursue her dream of providing world class dentistry in a compassionate environment where colleagues and patients felt like family.
Andrea was born and raised on a family farm in Hoxie, Kansas, population 1,189. While she enjoyed small town life, her curiosity about the world eventually got the best of her and, after graduating from high school, she moved to Omaha, Nebraska. Convinced that education was a path to greater opportunities, Andrea continued her schooling at Creighton University, where she earned an undergraduate degree in theology and classical languages. When presented with the chance to further expand her horizons by traveling to the Dominican Republic to help set up medical clinics in a remote village, she jumped at the chance. The experience ultimately changed Andrea's career aspirations and her life. She witnessed firsthand how dentistry can dramatically improve people's health and their lives. She consequently returned to Nebraska to receive her doctorate at Creighton University School of Dentistry.
After graduating with honors in 2004, Andrea opened a private practice in Omaha then soon was offered the opportunity to work and train in Colorado under a leader in the field of cosmetic dentistry. Around this time she also graduated from the Misch International Implant Institute (MIII) and the American Academy of Implant Dentistry (AAID) MaxiCourse, both one-year continuums for implant education. A passionate learner, she became a Fellow in the American Academy of General Dentistry and the American College of Dentists. Dr. Taylor served as the first female President the world's leading TMD academy. The AES: Leaders in Occlusion, TMD, and Comprehensive Oral Care, and was Co-Chair of planning the academy's 2019 scientific meeting. She was also the President of the Colorado Prosthodontic Society. Along with Dr. Selner, she has been a team dentist for the Colorado Avalanche since 2012.
Dr. Bassett hand selected Dr. Taylor and in 2009 she bought his practice and became a partner at Denver Tech Dentistry. Andrea continues to apply her small-town values and worldly experiences toward delivering life defining care for patients. She is grateful to be part of close-knit community of medical and dental experts focused on ideal patient outcomes. Andrea says, "Our collaborative approach enables us to offer our patients a unique set of solutions that they're not going to get very many other places in the U.S."
Family is important to Andrea, and she cherishes spending time with spouse Mike and her three busy children, Will, Luke, and Nora. Together, they camp, ski, and take full advantage of all that Colorado has to offer.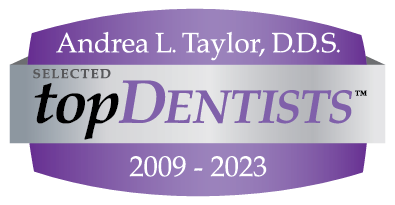 ---
As a dentist, I know lots of my colleagues and choose Dr. Taylor and her team because of the quality of care and their attention to detail. Their caring attitude is apparent from your first visit. They also utilize technology not available in most offices. I strongly recommend them for your dental care.
---
It doesn't get any better than this practice! Everyone is professional, friendly, and very helpful. Dr. Taylor and her staff truly make Dentistry a medical practice, not a business. I have gotten wonderful care by everyone here. Believe it or not, I enjoy going to the dentist now!!!!
---
I've been coming to this practice for over six years and have always received incredible service, dentistry, and flexibility. Dr. Taylor is an amazing dentist, an incredibly kind soul, and an all-around stellar doctor. I always feel heard, that my needs are met (above and beyond), and her bedside manner is reminiscent of the old days. So thank you!
---
I was extremely impressed with my office visit. Dr. Taylor really helped me with my TMJ problem and adjusted my bite. I was in a lot of pain and left the office knowing I was going to be doing better the next day. She is very professional and knows her dentistry and I would recommend her or the whole office to anyone.
---
I could not be happier with the quality of care I received from Dr. Taylor. I was referred by my regular dentist to consult on my very complex case. Dr.Taylor obviously spent a great deal of time thinking through my case but also consulted with the imaging radiologist and an oral surgeon to provide the most comprehensive understanding of my case and the requisite treatment planning. Thank you!!!!!
---