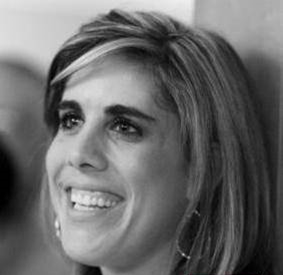 Dr. Ellyn Thompson knew from an early age that healthcare was her calling, and, through spending school breaks working for her father in his dental office in Albuquerque, she saw first-hand how dentistry impacts people and ties so closely to their self-esteem.
Ellyn's undergraduate studies were in biomedical science and Spanish at Texas A&M. She also had the opportunity to study abroad in Sevilla, Spain. After graduation, Ellyn participated in research at the New Mexico Center for Isotopes in Medicine. Although this time was a very fruitful learning period, she missed the human interaction and knew that a career in patient based care was for her. Ellyn made the decision to pursue dentistry and gained acceptance at Creighton University School of Dentistry, also her father's alma mater. During her time at Creighton she was actively involved in leadership as both the Student Body President of the School of Dentistry and as coordinator the American Student Dental Association. After graduating, Ellyn completed a yearlong post-doctoral residency program at UCSF, in San Francisco. During her residency she received advanced training in oral surgery, severe facial trauma, special needs dentistry with operating room experience, advanced oral pathology diagnosis and treatment, complex oral infections, orofacial pain and TMJ management. After her residency Ellyn soaked up the Bay Area and all it had to offer and was offered an opportunity to work as an associate dentist in San Francisco where she lived and practiced up until mid-2018.
With a love of learning, Ellyn takes every opportunity to expand her dental knowledge. She is an associate fellow of the American Academy of Implant Dentistry and completed the AAID Maxicourse, a one year continuum for implant education in 2017. She is also a member of American Dental Association, California Dental Association, San Francisco Dental Society, and the Academy of General Dentistry.
In the summer of 2018 Ellyn accepted her position at Denver Tech Dentistry as an associate dentist. Like Drs. Selner and Taylor, Ellyn is committed to excellence in every endeavor and she strives to put the patient's needs above all else. Patients appreciate her open and honest communication as well as her gentle touch, and especially her small hands!
Ellyn is excited to be in Denver and ready to explore the Rockies. She learned to ski at Telluride and can't wait to return! You may be able to catch her at any Rockies game she can attend and she is looking forward to her first NFL and NHL games! She is always looking forward to the next adventure – exploring the area by foot, water, air, taste bud, or skis. If you have an exploration suggestion for her, she would love your input!